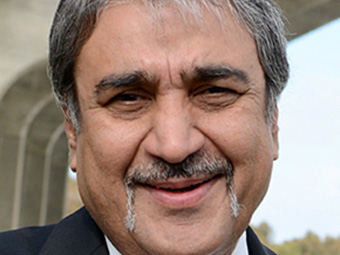 Pradeep K. Khosla
Chancellor, University of California, San Diego, USA
Pradeep K. Khosla is the eighth Chancellor of UC San Diego; as UC San Diego's chief executive officer, he leads a campus with more than 30,000 students, six undergraduate colleges, five academic divisions, and five graduate and professional schools. While at UC San Diego, Khosla has initiated and led a comprehensive strategic planning process to unify the campus and define UC San Diego's future resulting in a Strategic Plan that outlines five overarching goals, four grand research themes, and 13 strategies to fulfill our sharpened mission and vision as a student-centered, research-focused, service-oriented public university.
An internationally renowned electrical and computer engineer, Khosla previously served as Dean of the College of Engineering at Carnegie Mellon University. He is an elected member of the National Academy of Engineering and the American Society for Engineering Education; a Fellow of the Institute of Electrical and Electronics Engineers, the American Society of Mechanical Engineers, the American Association for Advancement of Science, the American Association of Artificial Intelligence and the Indian Academy of Engineering.
In 2012, Khosla was named as one of the 50 most influential Indian-Americans by SiliconIndia.