The Infosys Prize 2020 in Life Sciences is awarded to Prof. Rajan Sankaranarayanan for fundamental contributions towards understanding one of the most basic mechanisms in biology. The error-free translation of the genetic code to make protein molecules is of utmost importance to life. Prof. Sankaranarayanan has made seminal contributions towards understanding a critical checkpoint in the production of proteins from messenger RNA. His work has potential applications to the design of drugs such as antibiotics and immunosuppressants.
Infographic:
The Stuff Of Life
Prof. Rajan Sankaranarayanan has made major advances in understanding the problem of discrimination against D-amino acids in the production of genetically-encoded proteins, which are constructed only of L-amino acids. Enantiomeric fidelity is key to proper cellular and organismal function. Indeed, the tragedy of thalidomide can be traced to the fact that it exists as an enantiomeric mixture with one form being a sedative and the other causing birth defects.
Given the enormously deleterious effects of incorporating D-amino acids into polypeptide chains their exclusion is not left to chance. Components of the translational machinery function in concert to exclude D-amino acids from the translation process.
Prof. Sankaranarayanan's group has made ground-breaking contributions to delineating the mechanism for the most important proof-reading component - the enzyme D-aminoacyl-tRNA deacylase (DTD), which cleaves off D-amino acids that are mischarged on tRNAs. They determined the structure of a complex of the enzyme with a small molecule mimic of a D-amino acid attached to a tRNA. The structure showed how the protein backbone of the enzyme formed a pocket that preferentially recognized the D- aminoacyl substrate for cleavage. This discovery provides a beautiful illustration of function-specific molecular recognition, because it reveals how the enzyme embraces the substrate backbone, leaving the sidechain free. This enables the enzyme to faithfully cleave off D-amino acids from all D-aminoacyl-tRNAs, without regard to the nature of the amino acid. Subsequent work from Prof. Sankaranarayanan's group has continued to shed light on other mysteries in translational quality control.
Prof. Rajan Sankaranarayanan is Chief Scientist at the Center for Cellular and Molecular Biology (CCMB) in Hyderabad. He received his PhD from the Molecular Biophysics Unit at the Indian Institute of Science, in the field of structural biology.
After postdoctoral work with Dino Moras in Strasbourg, Prof. Sankaranarayanan began his independent research position at CCMB in 2002, where he has continued until the present time.
Sankaranarayanan's work has been recognized by several awards, notably the Bhatnagar Prize awarded in 2011, the G.N. Ramachandran Gold Medal in 2015, and the G.D. Birla award in 2018. He has been elected to all three national academies of science in India.
1988-1990
1988-1990
B.Sc. (Physics), Madurai Kamaraj University; M. Sc. (Physics), Madurai Kamaraj University; Ph.D. (Molecular Biophysics), IISc, Bangalore
1996
1996
Starts postdoctoral research with Prof. Dino Moras,Laboratoire de Biologie Structurale, IGBMC, Strasbourg, France
2002
2002
Appointed Scientist and Group Leader, Structural Biology Laboratory, CSIR-CCMB, Hyderabad
2007
2007
Awarded the Swarnajayanti Fellowship by the Department of Science and Technology, India
2008
2008
Wins the Endeavour Executive Award from the Department of Education, Science and Training (DEST), Australia
2010
2010
Elected as a Fellow of Indian Academy of Sciences, Bangalore
2011
2011
Wins the Shanti Swarup Bhatnagar Prize in Biological Sciences
2015
2015
Awarded the JC Bose National Fellowship from Science and Engineering Research Board (SERB), India
2018
2018
Wins GD Birla Award for Scientific Research
2020
2020
Wins Infosys Prize in Life Sciences
1988-1990
1996
2002
2007
2008
2010
2011
2015
2018
2020
Prof. Rajan Sankaranarayanan's work has addressed a fundamental question in how proteins are made. Proteins are basic building blocks of life that carry out a large number of functions. They consist of linear polymers or polypeptide chains built from up to 20 amino acids, all of the L form. What is the mechanism by which nature selects L- and not D-amino acids—i.e. amino acids of the proper chirality or mirror-image symmetry—to make proteins? This fidelity is a key to proper cellular and organismal function. By analyzing the atomic-level structures of the enzymes responsible for maintaining the proper chirality Prof. Sankaranarayanan has established how they work. The structural portraits he has generated "speak a thousand words" and revealed selection mechanisms that are conserved across life. Sankaranarayanan's work on fundamental problems in molecular recognition has potential applications to drug design through protein engineering, by designing chemical keys to open the locks on chiral fidelity discovered by him.
First Reaction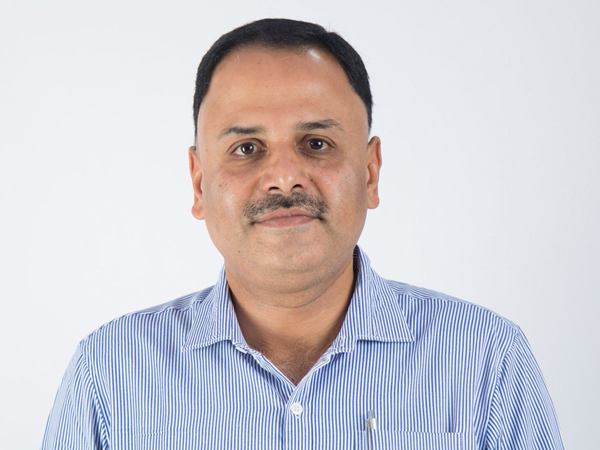 Prof. Rajan Sankaranarayanan reacts to winning the Infosys Prize
"On behalf of the jury for the Infosys Prize in Life Sciences, I am delighted to congratulate you on being the winner of the 2020 Infosys Prize. Your work has addressed a fundamental question in understanding one of the most basic mechanisms in biology. The error-free translation of the genetic code to make protein molecules is of utmost importance to life. The structural portraits you have generated "speak a thousand words" and reveal selection mechanisms that are conserved across life. Your work on fundamental problems in molecular recognition has potential applications in drug design through protein engineering."
Mriganka Sur